Hey everyone, I hope you had a great Christmas! I spent yesterday (my birthday) out exploring a park in downtown Charlotte, where we bumped into another German family and I got to practice my German! haha.. who would have guessed!? Anyways, today I''m introducing Ashley to you, I met her during this month's Solidarity Sisters since we got matched up together.
List the top 5 Cities You've Visited and Why.
This is SO hard for me because every destination is so unique, but I will do my best. First I love the Bernese Oberland in Switzerland. This is a region, not a city, but it is one of the most beautiful areas I've been to in the world. Rolling hills, crisp air, and breathtaking landscapes.
Next I would have to say Amsterdam, a city I just visited earlier this year for the first time. The canals are charming and I could eat waffles, Dutch comfort food, and drink their amazing beer ALL day. The Dutch are so well dressed, kind, and lovely. Everything about this city hit the right note for me.
My favorite US city is San Francisco, which I think carries an amazing energy. I feel like San Francisco replenishes my soul in a weirdly awesome way. It definitely brings out my creativity and sets my mind ablaze with energy, ideas, and optimism.
I got married in Old San Juan, Puerto Rico and I absolutely love it for so many reasons. The great food, the people, the history, and of course the colorful buildings. This is such an overlooked city for charm and adventure.
Finally, I love Cairo, Egypt. It is a city of contrasts where camels walk next to cars, history sits amidst a modern urban scene, and pyramids rest behind tall buildings. Each person we met in Egypt, tour guide included, was extremely warm of heart and kind in spirit. Such a beautiful country, with even more beautiful people. More than the artifacts and amazing history we experienced, I will always remember that about Egypt.
Honorable mentions go Rome, New Orleans, Munich and Seville. And so many more. It is so hard to narrow these down."
What do you like doing in your spare time?
I love spending time with my husband and dog. While not traveling I work full time in Public Affairs and still enjoy food, drinks, and lots of adventures on a local scale. I also love live music, graphic design, random humor, general nerd-ery, and politics.
If you could wake up tomorrow having gained one quality or ability, what would it be?
What a great question! I would pick excellent self discipline. I would be able to accomplish so many more things with that power!
I love new recipes, what is your favorite food to cook for lunch( or dinner)?
I absolutely love
making a big batch of chili
and having it for lunch or dinner over the week. We always add lots of veggies, so its packed with good stuff.
Would you rather spend the night in a luxury hotel or go camping in a tent?
I have to go with luxury hotel. I grew up camping, and it is a lot of fun, but I just couldn't pass up a luxury hotel! I love a little indulgence every now and then.
If you feel like joining in next month go here: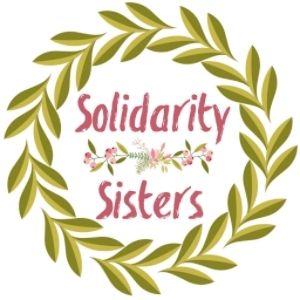 Tweet
This month's sponsor: